"Ye are the light of the World."
(Matthew 5:14)
Christ Centered Prayer
"Revelation – Profound – Holy Grail Of Silent Prayer Methods"
The Christ Centered \ prayer keeps you centered, balanced, and at peace during these transitional times. It's your shelter during the storm and your resting place during the calm. This silent prayer practice facilitates your resting in the awareness of the presence of the reality of the Christ of your being.
The Christ Centered Prayer practice is simple and easy. There are no time requirements, prescribed rituals, and no use of words, thought, sound images, or breath. The Christ Centered \ prayer invites you to rest in the "Word" and Sound who you are. "And the Word was made flesh, and dwelt among us and we beheld his glory, the glory as of the only begotten of the Father, full of grace and truth" John 1:14.
Read about your remarkable, experienced spiritual guides. Their educational depth, life altering experiences and heartfelt devotion to the principles of Christian spiritual awakening have assisted individuals all over the world. If you are interested in learning retreat dates, publications, spiritual guidance
or more information about the Christ Centered Prayer.
Contact Rev. Sandy at: sandracaseymartus@gmail.com or
Carla at: charmcarla@gmail.com or
Mary at: mary@mbcarpenter.com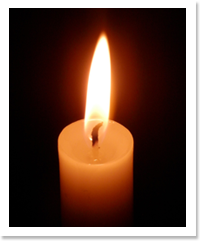 The Reverend Sandy Casey­Martus is the Rector of Saint Stephen Episcopal Church, Wimberley, Texas. She is the co­founder of the Contemplative Invitation Teaching (Christ Centered Prayer).

Over the past 18 years Sandy has served as Vicar of St. Francis of the Tetons Episcopal Church, Director of the Alta Retreat Center in Alta, Wyoming, Associate Rector of All Saints Episcopal Church, Austin, Texas, Associate Rector of All Saints Episcopal Church by the Sea, Montecito, California, and Rector of All Saints Episcopal Church, Corpus Christi, Texas.

In addition to parish ministry, Sandy was an adjunct faculty member of the Episcopal Seminary of the Southwest for eight years, and past member of Contemplative Outreach's National Formation Training and Retreat Service teams.

Sandy holds a B.S. and MEd. From Springfield College, Massachusetts, M.T.S. from Oblate School of Theology, San Antonio, Texas, and a C.I.T.S. from the Episcopal Seminary of Southwest, Austin, Texas.

Sandy now devotes her time to parish ministry, retreats, writing, and promoting The Contemplative Invitation Teaching.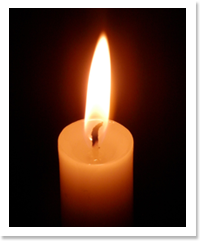 Carla R. Mancari is a spiritual guide, author, and teacher. She is the co­founder of the Contemplative Invitation Teaching (Christ Centered Prayer).

Carla was featured in Good Housekeeping, "The Education of Carla Mancari, 1969" chronicling the year (1967­/68) she attended the all­ black South Carolina State College in Orangeburg, South Carolina.     She was a guest on the Larry King Show.

Carla served as a certified psychologist and she worked for the protection of minorities rights, she led a class action suit in the United States Supreme Court, Morton vs. Mancari, 1973. The case continues to be discussed and studied in university law schools as one of the most important minority law decisions in minority law case history.

Carla holds a B.A. from the University of South Carolina, Columbia, South Carolina, and an MEd. from South Carolina State University, Orangeburg, South Carolina. She studied at Brigham Young University and the School of the Americas in Switzerland.

She traveled worldwide for many years, studying with Christian, Hindu, and Buddhist masters. Ultimately, Carla's spiritual quest brought her into an ongoing, personal relationship with Jesus Christ.     For over thirty­five years, Carla has guided individuals and taught the Christ Centered Prayer practice.

Presently, Carla writes, promotes her published books, lectures, teaches, and assists with Christ Centered Prayer retreats. Her greatest joy is helping individuals to realize their full potential.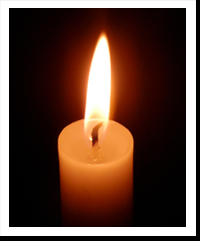 Mary Carpenter is the author of Unfoldment (A Journey of Awakening): Reflections Along The Way, 2017 and co-author of A Scriptural Reference For Volumes 1 thru 4 of The Lessons: How To Understand Spiritual Principles, Spiritual Activities And Rising Emotions, 2019. She is an experienced retreat leader who delights in sharing life giving practices in classes, retreats and private sessions. With profound gratitude she shares what she has realized.

Mary was introduced to the Christ-Centered Prayer practice in 2009, by her priest and friend Rev. Sandra Casey-Martus. Shortly thereafter, she gained a relationship with and guidance from Carla R. Mancari recipient of the Christ-Centered Prayer Teaching. This powerful practice has brought her countless blessings in the form of restored relationships and greater compassion for self and others. A foundational awareness of the stillness within helps her navigate the rocky terrain of this wild and unpredictable world.

Mary Carpenter has several yoga certifications and was a Licensed Massage Therapist (LMT) and Yoga Therapist for many years. She now devotes her time to editing spiritual books, teaching meditation, leading retreats, and writing.